Turn your iOS device into a MIDI controller!
Just connect it to your PC or Mac using the free TapServer software and start being creative in your favorite applications.

Send virtually every kind of MIDI signal.
It's compatible with any application that accepts MIDI input such as GarageBand, Logic, Ableton Live or pretty much anything else you would like to use it with.

Completely customizable interface.
You can add new controls, move them around, scale them and assign any MIDI signal to them to build the perfect layout for your needs.



What's New?
TapMIDI v2 has many great new features:
Choose from 4 appearances
Save and load layouts
Get started with layout presets created by Anton Riehl
Keep track of your layouts with the new Label widget
Instantly reset controls with the Button widget
Keyboard key layout now resembles that of a piano
+/- octave changing buttons added to the keyboard
Manually input numbers in addition to sliders in controller settings
Switches, sliders, and knobs now remember their last known values and transmit those values to TapServer upon connecting
Controls snap to the grid
Enhanced control settings
Advanced mode, providing more extensive functionality
iOS 6 and iPhone 5 Support
Minor Bug Fixes
Features

Customizable
Build up to 4 custom layouts, which are automatically saved! With TapMIDI, you can add, drag, and scale any instrument to create a control board that is perfect for your needs!

Functional
Pick from 6 different types of controls to design your very own MIDI controller including drum pads, knobs and sliders! TapMIDI allows you to assign custom messages and channels to all control elements to truly customize your interface.

Cross-Platform
TapServer, TapMIDI's desktop software, runs on Mac, Windows, and Linux (Requires Java 1.5 or higher). Don't be limited by your preferred platform; TapMIDI loves every operating system!

High speed input
TapMIDI uses modern networking technology allowing your iDevice to communicate nearly instantaneously with your computer. There's almost no need to worry about latency!
Screenshots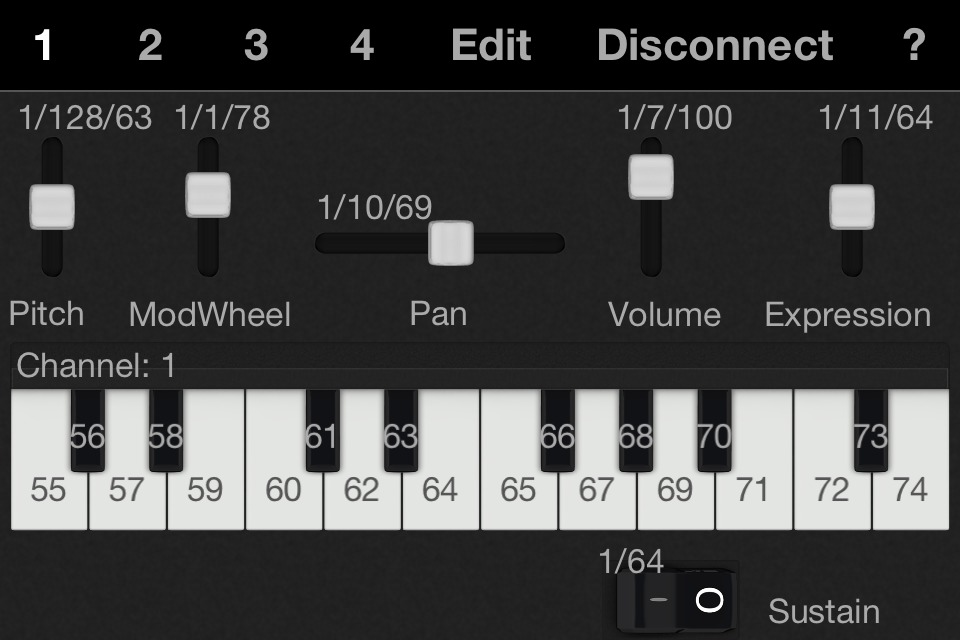 TapMIDIs simple, clean and easy to use interface lets you focus on what's important: your music.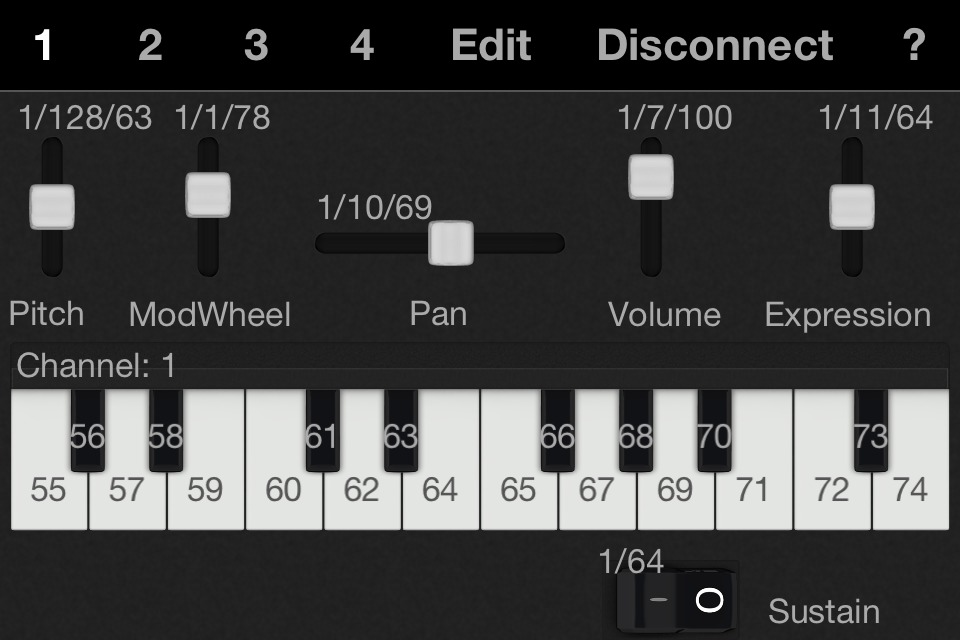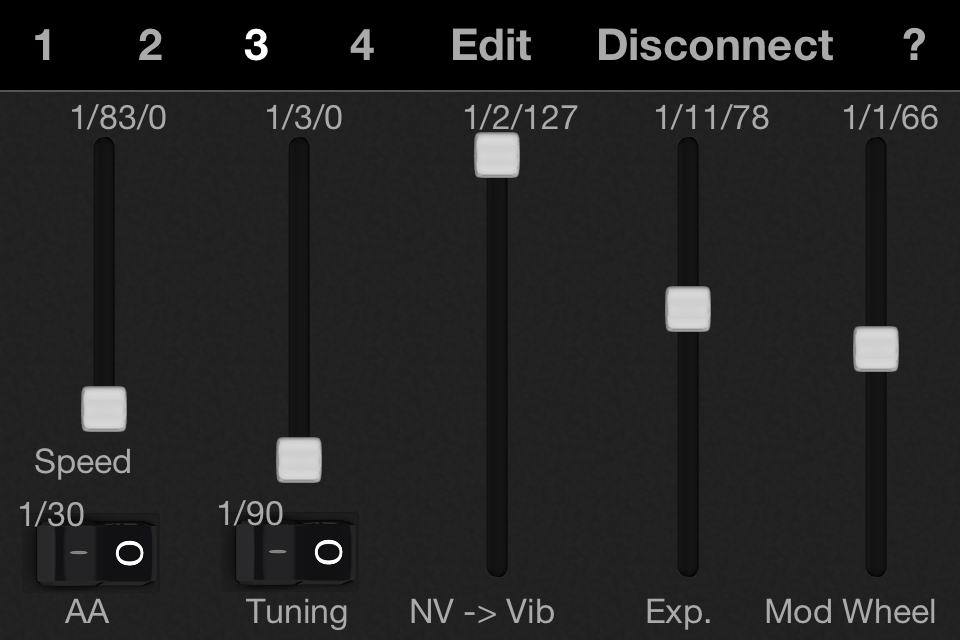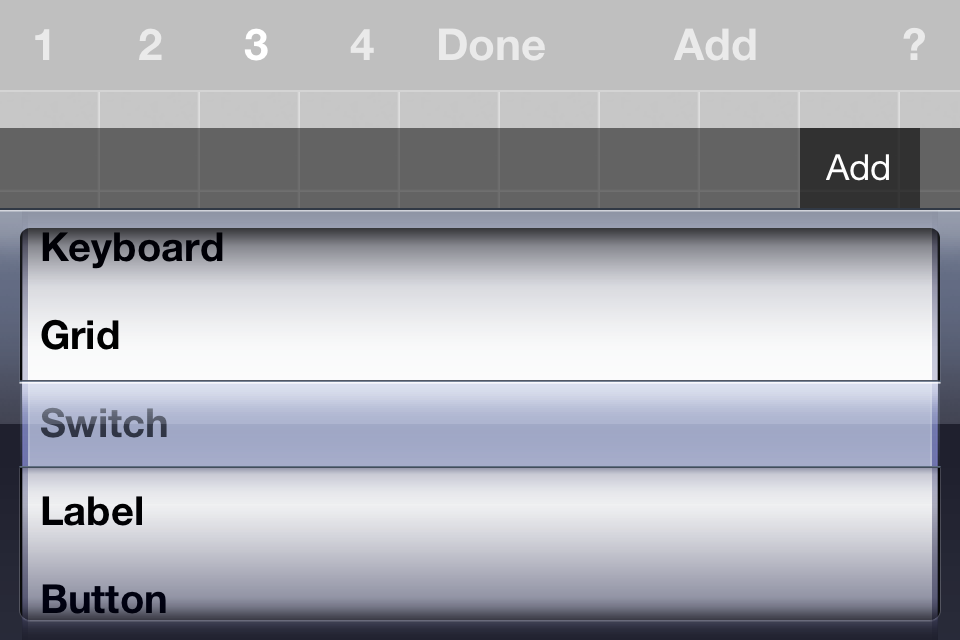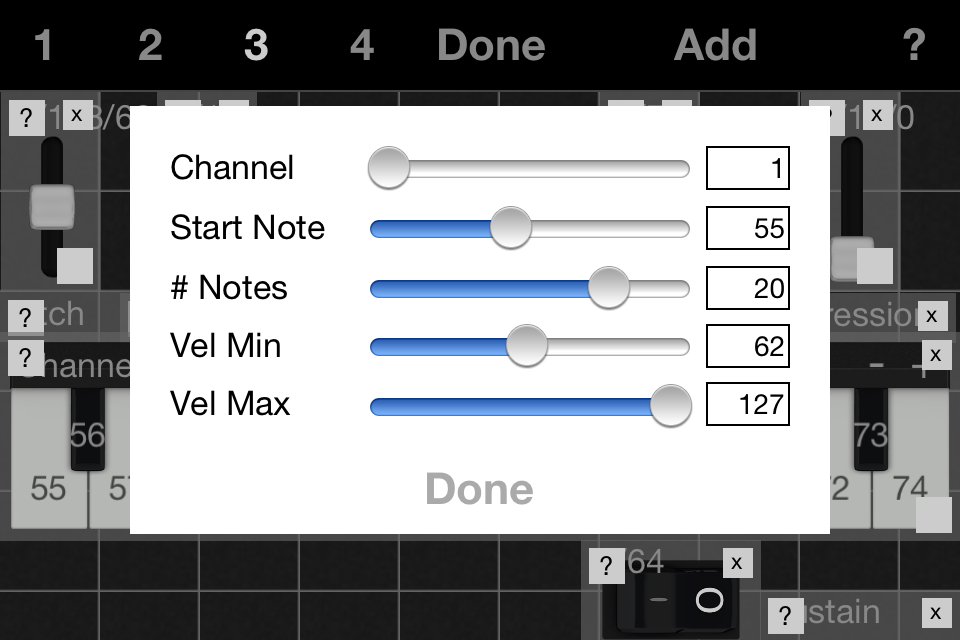 Download

TapServer is a cross-platform application that allows TapMIDI to communicate with your computer.
It will run on any computer that has Java 1.5 or higher installed.

TapMIDI is an iPhone/iPad app that lets you use your iDevice as a virtual midi controller.
Installation and Setup

Step 1
Get TapMIDI from the AppStore.

Step 2
Download TapServer from this website.

Step 3
Follow the setup instructions in the supplied manual.

Step 4
Launch TapServer and connect via your local WiFi network.